This is an extract from an email doing the rounds in 2011, the concept still has some validity today.
In order to fix the problem of mistreatment of the elderly in nursing homes and to immediately provide about 2700 extra places, freeing up those beds occupied by delayed discharge from hospitals…..
Move all the elderly into our jails and the criminals into nursing homes.
The pensioners would have access to showers, hobbies and walks.
They'd also receive unlimited free prescriptions, dental and medical treatment, wheel chairs etc.
They would have constant video monitoring so if assistance was needed they'd have immediate help.
Bedding would be washed twice a week, and all clothing would be washed and ironed as needed.
There would be a guard to check on them every 20 minutes and staff to bring their meals and snacks to their cell.
They would have family visits in a suite built for that purpose.
They would have access to a library, weight room, spiritual counselling, pool and education.
Simple clothing, shoes, slippers, PJ's and legal aid would be free, on request.
There would be private, secure rooms for all, with an exercise outdoor yard, with gardens for anyone who felt the need to exercise.
Each senior could have a PC a TV radio and daily phone calls,
There would be a board of directors to hear complaints, and all guards would have a code of conduct that would have to be strictly adhered to.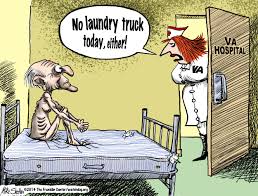 The criminals would get cold food, be left all alone and unsupervised day and night. Lights off at 8pm, and showers once a week; live in a tiny room and pay €800.00 per week without any hope of ever getting out.
Some good ideas there Leo…..